As I mentioned in my last post about Cypress Inn, Carmel-by-the-Sea is one of my favorite places in the world. Besides being so dog friendly, one of the things that draws me to Carmel is Carmel Beach. Their website says its all. "Nestled along the Monterey Bay National Marine Sanctuary the beach provides tide pools and kelp forests at the South end and wildlife including sea lions, sea otters, dolphins, and humpback whales, which can often be seen just off the beach." In addition, Carmel Beach is dog friendly, and allows dogs off-leash as long as they are under voice control. Unfortunately for me, Jack vomits when we bring him to the beach. Every single time.
Our trip went something like this. First, we arrived at Carmel Beach, and I posed for some photos while Max and Jack stared out to sea.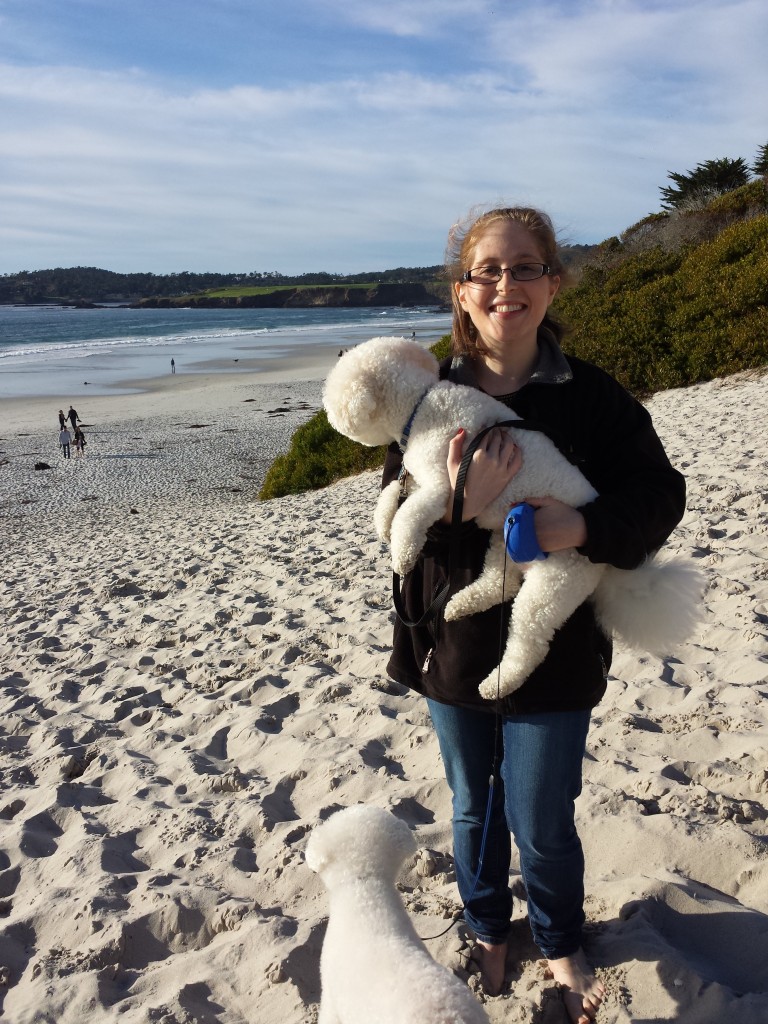 Then we walked around for a while, and even got a group photo. It took many tries before we got one where all four of us were looking at the camera.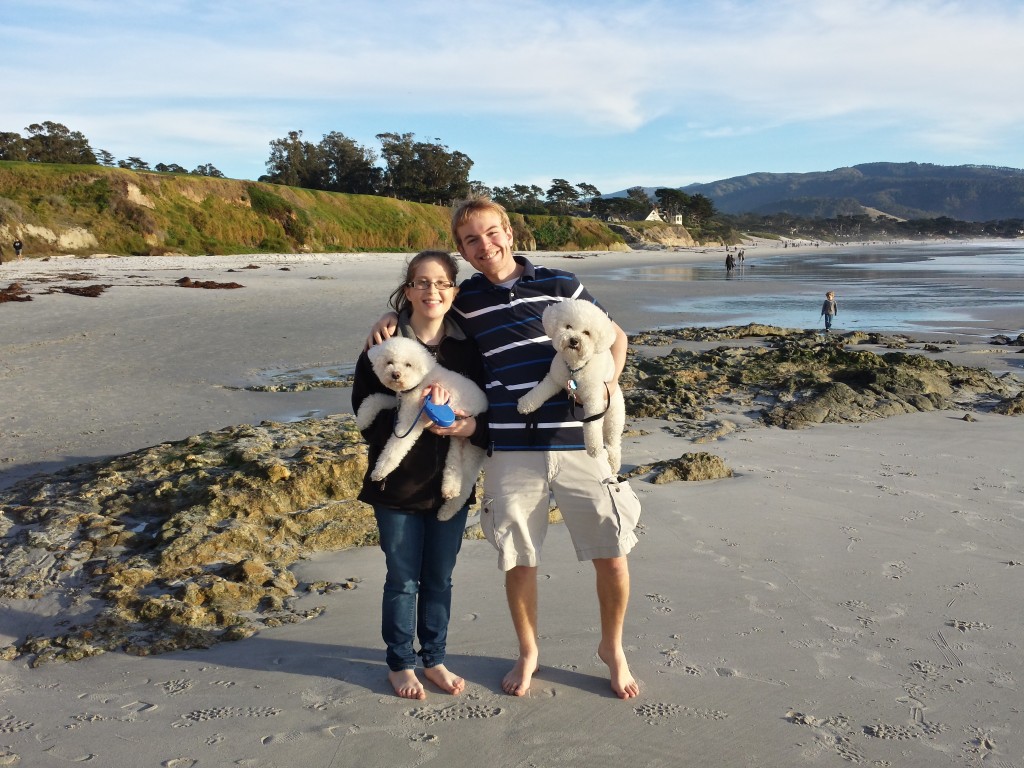 At this point, Jack was huffing and puffing, so we found a private rock where we could rest for a moment and prevent Jack from getting too excited and vomiting. Tom put on Jack's ring pillow, which didn't help to calm him down, but did make him look adorable.
While Jack rested for a while, Max's relaxation strategy was to don his formal wear and sit majestically on the rock.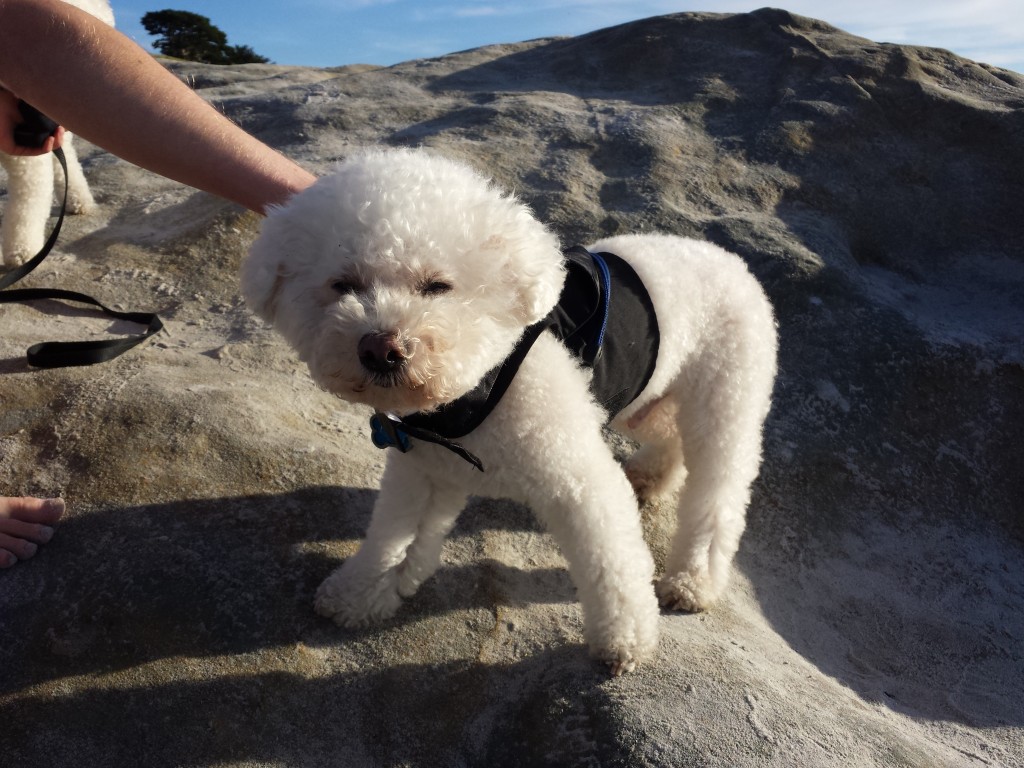 After the Bichons had had enough of the beach and were starting to have more sand on them than fur, we headed back towards the hotel. But first we stopped at a beautiful Monterey cypress. We sat with another couple who had claimed the tree, but invited us to sit with them. They were locals and loved coming to Carmel Beach from time to time. Of course Jack vomited a couple minutes into our conversation. Luckily the couple we were sitting with were very understanding. It didn't even scare them away! Maybe it was the shade of the Monterey cypress, or the views from Pebble Beach to Point Lobos. Whatever it was, everyone, including the Bichons, were having a perfect day.